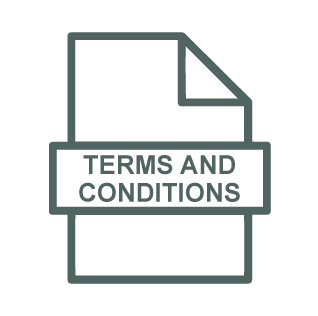 This Terms & Conditions notice applies to the entire contents of Albion Garages website under the domain name www.albiongarages.co.uk (the "Website") and to any correspondence by e-mail between you and Albion Garages. Please read these terms carefully before using the Website. By proceeding to use the Website you are deemed to consent to the following terms whether or not you purchase services from Albion Garages. If you do not wish to accept these terms you should leave the Website now. This notice is issued by Albion Garages, company registration number is, 10553117 whose registered address is 10 Victoria Gardens, Burgess Hill, West Sussex, England, RH15 9NB. The terms 'Albion Garages' or 'us' or 'we' are used interchangeably herein and refer to the owner of the website whose registered office is 10 Victoria Gardens, Burgess Hill, West Sussex, England, RH15 9NB. The terms 'you' and 'yours' refers to the user or viewer of this Website. This document contains the following terms and conditions relating to use of the Website.
1. General
2. Privacy policy (link to separate document)
3. Website disclaimer
4. Copyright notices and guidelines
5. Visitor material & conduct
6. Linking to this Website
7. .UK Domain Name Compliance By browsing and using this Website you agree to comply with and be bound by the following terms and conditions of use, which together with our Privacy Policy govern Albion Garages's relationship with you in relation to this Website.
1. General.
The use of this website is subject to the following terms of use:
1.1 The content of the pages of this Website is for your general information and use only. It is subject to change without notice.
1.2 This Website uses cookies for both operational reasons and to monitor browsing preferences. For further information about what cookies are and our use of them please see the separate Privacy Policy.
1.3 Neither we nor any third parties provide any warranty or guarantee as to the accuracy, timeliness, performance, completeness or suitability of the information and materials found or offered on this Website for any particular purpose. You acknowledge that such information and materials may contain inaccuracies or errors and we expressly exclude liability for any such inaccuracies or errors to the fullest extent permitted by law.
1.4 You make use of any information or materials on this website entirely at your own risk, for which we shall not be liable. It shall be your own responsibility to ensure that any products, services or information available through this website meet your specific requirements.
1.5 This Website contains material which is owned by or licensed to us. This material includes, but is not limited to, the design, layout, look, appearance and graphics. Reproduction is prohibited other than in accordance with the copyright notice, which forms part of these terms and conditions.
1.6 All trademarks reproduced in this Website, which are not the property of, or licensed to the operator, are acknowledged on the Website.
1.7 Unauthorised use of this Website may give rise to a claim for damages and/or be a criminal offense.
1.8 From time to time, this Website may also include links to other websites. These links are provided for your convenience only and to provide further information. We in no way endorse any website(s) linked to this Website. We have no responsibility for the content of the linked website(s).
1.9 Your use of this website and any dispute arising out of such use of the website is subject to the laws of England and Wales.
1.10 Additional terms and conditions apply to users who purchase services from Albion Garages. These terms and conditions are made available to customers at purchase.
1.11 You shall fully indemnify Albion Garages for any loss or damage suffered by Albion Garages or any of its affiliates for breaches of any of the herein terms.
2. Privacy Policy.
Please see our separate Privacy Policy, which includes information on how we use cookies, available by clicking on the Privacy Policy link found in the footer of this page.
3. Website Disclaimer.
The information contained in this Website is for general information purposes only. The information is provided by Albion Garages and while we endeavour to keep the information up to date and correct, we make no representations or warranties of any kind, express or implied, about the completeness, accuracy, reliability, suitability or availability with respect to the website or the information, products, services, or related graphics contained on the website for any purpose. Any reliance you place on such information is therefore strictly at your own risk. We reserve the right to change any offers, pricing or any other information displayed on this Website at any time, without notice. Albion Garages and its affiliates, and any of Albion Garages's officers, directors, employees, shareholders or agents, or those of its affiliates, exclude all liability and responsibility for any amount or kind of loss or damage that may result to you or a third party (including without limitation, any direct, indirect, punitive or consequential loss or damages, or any loss of income, profits, goodwill, data, contracts, use of money, or loss or damages arising from or connected in any way to business interruption, and whether in tort (including without limitation negligence), contract or otherwise) in connection with the Website in any way or in connection with the use, inability to use or the results of use of the Website, any websites linked to the Website or the material on such websites, including but not limited to loss or damage due to viruses that may infect your computer equipment, software, data or other property on account of your access to, use of, or browsing the Website or your downloading of any material from the Website or any websites linked to the Website. If your use of material on the Website results in the need for servicing, repair or correction of equipment, software or data, you assume all costs thereof. Nothing in this notice shall exclude or limit Albion Garages's liability for death or personal injury caused by negligence or fraud; or misrepresentation as to a fundamental matter; or any liability which cannot be excluded or limited under applicable law. Through this Website you are able to link to third party websites, which are not under the control of Albion Garages. We have no control over the nature, content and availability of those sites. The inclusion of any links does not imply a recommendation or endorsement of the views expressed within them or any material found therein or any results, which may be obtained therefrom. Should you decide to access any of these third party websites you do so entirely at your own risk. Every effort is made to keep this Website running smoothly. However, Albion Garages takes no responsibility for, and will not be liable for, the Website being temporarily unavailable due to technical issues beyond our control. Access to the Website may be suspended temporarily and without notice due to technical failure, or for maintenance and repairs.
4. Copyright Notice.
This Website and its content is copyright of Albion Garages – ©Albion Garages 2018. All rights reserved. Any redistribution or reproduction of part or all of the contents in any form is prohibited other than the following: • you may print or download to a local hard disk extracts for your personal and non-commercial use only. • you may copy the content to individual third parties for their personal use, but only if you acknowledge the Website as the source of the material. You may not, except with our express written permission, distribute or commercially exploit the content. Nor may you transmit it or store it in any other website or other form of electronic retrieval system. You may not modify any text or graphics downloaded from the Website under any circumstances.
5. Visitor Material & Conduct.
5.1 You are prohibited from posting or transmitting to or from the Website any material:
a) that is threatening, defamatory, obscene, indecent, seditious, offensive, pornographic, abusive, liable to incite racial hatred, discriminatory, menacing, scandalous, inflammatory, blasphemous, in breach of confidence, in breach of privacy or which may cause annoyance or inconvenience; or b) for which you have not obtained all necessary licenses and/or approvals; or c) which constitutes or encourages conduct that would be considered a criminal offence, give rise to civil liability, or otherwise be contrary to the law of or infringe the rights of any third party, in any country in the world; or d) which is technically harmful (including, without limitation, computer viruses, logic bombs, Trojan horses, worms, harmful components, corrupted data or other malicious software or harmful data).
5.2 You may not misuse the Website (including, without limitation, by hacking).
5.3 We shall fully co-operate with any law enforcement authorities or court order requesting or directing us to disclose the identity or locate anyone posting any material in breach of these terms and conditions.
6. Linking to this Website.
6.1 If you would like to link to this Website, you may only do so on the basis that you link to, but do not replicate, the home page of this Website, and subject to the following conditions: a) you do not remove, distort or otherwise alter the size or appearance of the Albion Garages's logo; b) you do not create a frame or any other browser or border environment around the Website; c) you do not in any way imply that Albion Garages is endorsing any products or services other than its own; d) you do not misrepresent your relationship with Albion Garages nor present any other false information about Albion Garages; e) you do not otherwise use any Albion Garages trademarks displayed on the Website without express written permission from Albion Garages;  f) you do not link from a website that is not owned by you; and  g) your website does not contain content that is distasteful, offensive or controversial, infringes any intellectual property rights or other rights of any other person or otherwise does not comply with all applicable laws and regulations. 6.2 We expressly reserve the right to revoke the right to link to this Website for breach of these terms and to take any action we deem appropriate.